Alloy wheel refurbishment and repair in and around Leighton Buzzard, Bedfordshire
For the best alloy wheel refurbishments and mobile alloy wheel diamond cut refurbs, look no further than Wheel Business. Working in Leighton Buzzard, Houghton Regis and the wider areas of Bedfordshire, we are one of the leading mobile alloy repair specialists and offer full-service repair, including alloy wheel restoration, alloy wheel reconditioning and alloy wheel painting.
Alloy wheels are a must-have car accessory and can add style and definition to your wheels, setting them apart from others. However, over time, damage is inevitable, and wheels can be expensive to replace. We can repair and restore your damaged alloy wheels at your home, office, body shop or car showroom. Whether you want to repair accidental damage or add value to your car, we can make your alloy wheels look as good as new.
Our services include:
Alloy wheel repairs
Mobile alloy diamond cut refurb
Alloy wheel reconditioning
Alloy wheel painting
Trade alloy wheel repairs
Alloy wheel scratch repairs
Alloy wheel scuff repair
Mobile alloy wheel repairs
We have over a decade's experience restoring alloy wheels and all work is carried out to the highest standards. All work is backed up by a 12-month guarantee as standard, so you can feel confident.
If you would like to find out more about alloy wheel refurbishment, then please call us now on 01442 731 838 or 07538 173 974. We will restore your alloy wheels to mint condition on the spot.
We've been refurbishing alloys in Hertfordshire, Buckinghamshire, and Bedfordshire for the past 10 years.
We pride ourselves on providing very friendly customer friendly customer service to all our clients.
We provide a high quality service refurbishing and repairing standard and diamond cut alloys.
The majority of our work comes through word of mouth, we're trusted to get the job done and done well.
Mobile alloy wheel diamond cut refurb near Houghton Regis (LU7)
Do you have diamond cut alloy wheels? You may be extra careful about how you treat your diamond cut alloys but accidents and mishaps to happen. Diamond cutting is a very precise and specialised process that is different from standard alloy refurbishment. We can re-cut diamond cut wheels in just 20 minutes in our state-of-the-art mobile workshop.
We can come to your chosen destination and remove your wheels before completing the job and fitting them back to your car. Our machinery is designed to remove just 0.6mm form the surface of the wheel, so corrosion and chips are removed, leaving your alloys in perfect condition.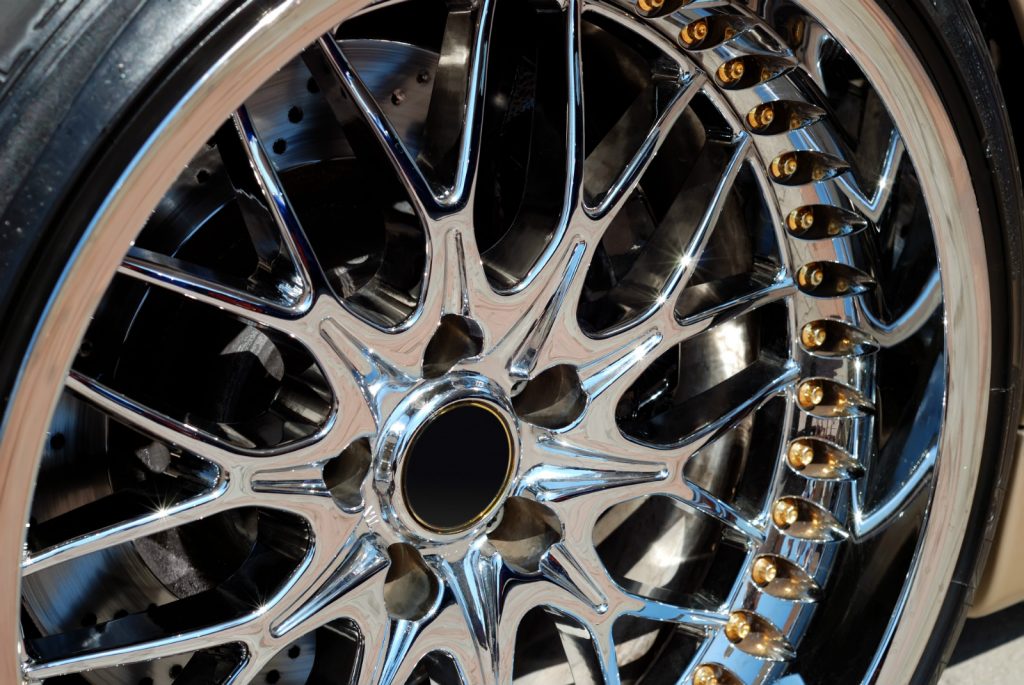 Our experience and equipment guarantees a high-quality and outstanding alloy wheel refurbishment. We are passionate about your wheels and offering excellent customer care, so we will always answer questions you may have.
Leighton Buzzard trade alloy wheel refurbishments: Why choose Wheel Business?
Here at Wheel Business, we work with many local dealerships and body shops, as well as local businesses. We can turn around many wheels, each with the same high level of quality in a short amount of time. Our friendly and helpful technicians offer a wide variety of trade alloy refurbishment options for all requirements and budgets We can complete standard alloy refurbishments and diamond cut alloy wheel repair; depending on your budget and requirements we can explain each option and tell you more when you get in touch.
We aim to increase the value of the cars you are working with, to boost the chances of you selling the vehicle on.
We arrive, on time at the pre-agreed location to start the work
The wheels are removed from the car
The tyres are pushed away from the alloy rim carefully, though they normally remain on the wheel
All visible areas of the tyres and secondary facias are taped up
The wheel damage is assessed, and the relevant equipment is set up
Refurbishment and repairs
We repair all damaged using the latest equipment, machinery, and techniques
The wheels are covered in a primer to prevent corrosion
The exact colour of the alloy is identified and then each alloy is re-painted to match the original colour
The alloys are sprayed with a clear lacquer
The wheel is baked until the lacquer is dry
The tyres are inflated and returned to your car
The wheels are fitted and then the wheel nuts are tightened up to the optimal level
A final inspection is completed to ensure the highest quality finish
Why choose Wheel Business for your alloy repair?
We are experienced and friendly and have been refurbishing alloys for over 10 years
Free, no-obligation quotes available at any time
We are fully-mobile and bring our alloy wheel restoration services to you 
Thanks to our very efficient processes, we are able to offer same-day service for most services
We operate the latest mobile alloy wheel refurbishment and alloy scuff repair equipment
We are proud of our reputation throughout the local areas, including in Luton and Milton Keynes, with many trade customers choosing to use us over our competitors time and time again
For quotes for alloy wheel repairs and diamond cut alloy wheel repairs in Leighton Buzzard, call us now​
Whether your wheels need structural repair damage, alloy scuff repair, alloy scratch repair or alloy spraying, we are here to help.
Find out more about our services, by calling us now on 01442 731 838 or 07538 173 974 or sending us an email at contact@wheelbusiness.co.uk.
We cover a wide area including:
Linslade, Great Brickhill, Soulbury, Billington, Potsgrove, Stoke Hammond, Wing, Hockliffe, Battlesden, Stanbridge, Slapton & Stewkley
Just bought a second hand Jaguar where the alloys were very badly kerb damaged. Contacted the Wheel Business who came to my office and they are now like new....thanks a million.
Awesome service. My car now looks perfect. Great value and very convenient. Thanks Dean.
Wheel Business can refurbish and repair alloys from every car manufacturer including: –
Abarth
Alfa Romeo
Audi
BMW
Citreon
Cupra
Dacia
Daihatsu
Fiat
Fiat
Ford
Honda
Hyundai
Infiniti
Isuzu
Kia
Lexus
Mazda
Mercedes
MG
Mini
Mitsubishi
Nissan
Peugeot
Polaris
Proton
Qoros
Radical
Renault
Seat
Skoda
Smart
Ssangsong Subaru
Suzuki
Tesla
Toyota
Vauxhall
Volkswagen
Volvo
VW