Standard Alloy Wheel Refurbishment
Our full mobile capability means we can repair your standard alloys on the spot.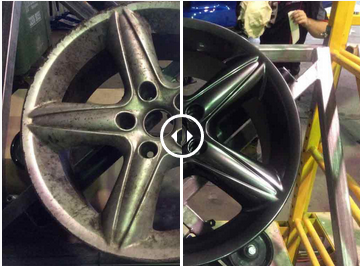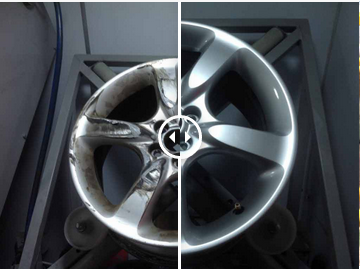 Refurbishing standard alloys
The most common damage that The Wheel Business repairs, are scrapes and scratches from getting to close to the road kerb. We can repair this damage and repaint your wheel, so it looks new. 
As we are mobile we can come to your home or office or if you are in the trade we can come to your showroom or repair centre. 
Don't worry about colour matching, we have the technology and the eye to make sure that even a one wheel repair will match up exactly to the other wheels on your vehicle. We paint your wheels with high quality automotive paint and clearcoat and there is no reason that your wheels shouldn't last as long as a factory set.
Our average turnaround to repair and paint one wheel is approximately 1-2 hours.
Wheel Business can also diamond cut and polish alloys that have been kerb damaged.