Diamond Cut Refurbishment
Our full mobile capability means we can repair your alloys on the spot, even Diamond Cut Alloys
Diamond cut alloy wheels are now commonplace and more manufacturers are fitting them as standard to their range of prestige vehicles. Our services provide dealerships, body repair centres and wheel refurbishment companies with a viable solution for repairing damaged and worn alloy wheels.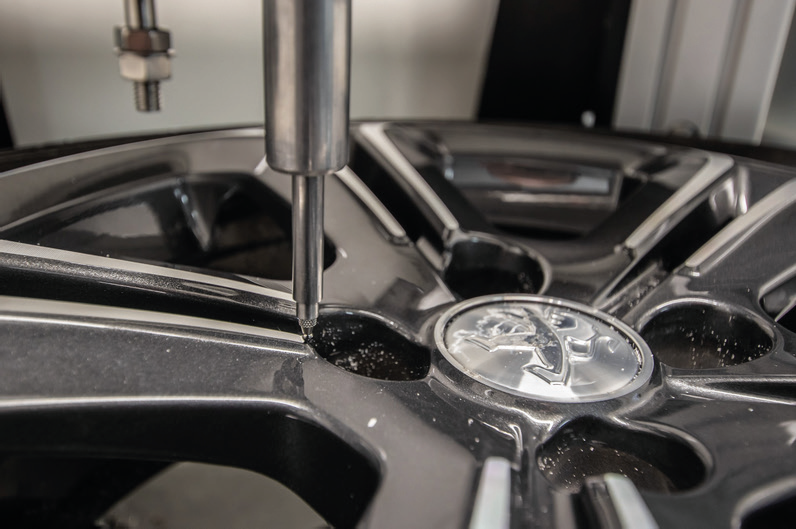 Diamond cut wheels can now be re-cut on site in 20 minutes thanks to our mobile workshop which features the latest technology. Our diamond cut refinishing machine is a world first and sets the standard for quality and convenience.
Our full mobile capability means cosmetic damage to diamond turned alloy wheels can be easily remedied at a location that suits you and to an impressive high quality.
The ultimate alloy wheel refinishing technology
The sole purpose of our diamond cut machine is refinishing alloy wheels and is designed to remove only 0.6mm from the surface of the wheel. This means minimal intervention and only the damaged area of the wheel is removed leaving a perfect, 'just like new' finish.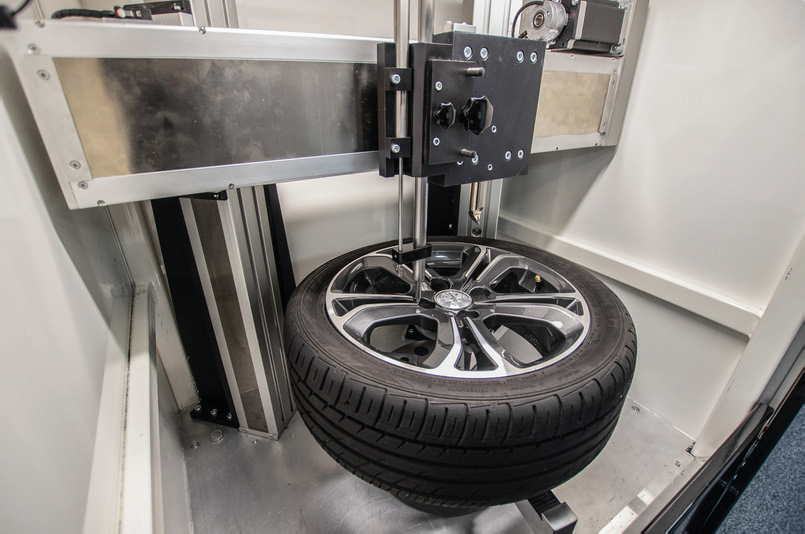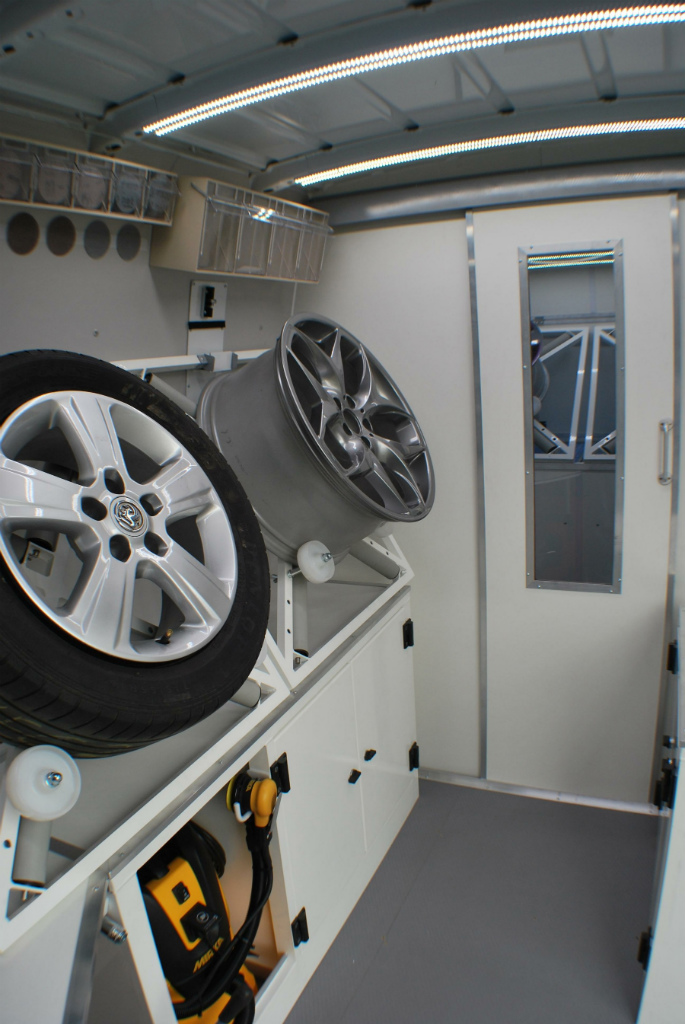 Our mobile and workshop alloy wheel repair van uses new technology and design features and is HSE compliant. Our van includes a large workspace with a separate sprayroom and rear storage area.