Fast and effective mobile alloy wheel refurbishments in Aylesbury, Buckinghamshire
Wheel Business is one of the few companies in Aylesbury, Stoke Mandeville, Haddenham and the surrounding areas of Buckinghamshire and Hertforshire that can offer mobile alloy wheel diamond cut refurb and alloy wheel restoration. We work extensively for private and trade customers to repair scratches, scuffs, chips, and kerb damage to alloy wheels, at affordable prices.
We have more than a decade of experience in the motor trade and provide an exceptional alloy wheel repair service from our mobile workshop. We have over a decade's experience in the alloy repairs field and pride ourselves on delivering the highest quality wheel refurbishment.
We also carry full Public Liability Insurance and Trade Vehicle Insurance for your peace of mind
We repair alloys from all car brands including Aston Martin, Jaguar, Jeep, Lexus, Mazda, Audi, Renault, BMW, Citroen, Ferrari, Ford, Mitsubishi, Mercedes, and Volkswagen
We guarantee excellent workmanship using advanced machinery and state-of-the-art equipment
Fast and convenient wheel repairs solution can come to you– be it a private home, office, car showroom or body shop
Cost-effective and much more affordable than replacing the whole wheel
12-month guarantee with all refurbishments, a guarantee of an outstanding long-lasting finish
100 per cent customer satisfaction with every job we complete  
Same-day service, with alloy wheels taking just a few hours to repair and recondition
For a quote for alloy wheel repairs or to talk through our services with our alloy wheel reconditioning experts, please call us now on 01442 731 838 or 07538 173 974.
We've been refurbishing alloys in Hertfordshire, Buckinghamshire, and Bedfordshire for the past 10 years.
We pride ourselves on providing very friendly customer friendly customer service to all our clients.
We provide a high quality service refurbishing and repairing standard and diamond cut alloys.
The majority of our work comes through word of mouth, we're trusted to get the job done and done well.
Diamond cut alloy wheel repairs and refurbs Stoke Mandeville
Diamond cut wheels are becoming increasingly popular for high-end and standard cars because they look smart and visually appealing. Diamond cut alloy wheels are shinier than standard alloys and have a polished and glossy surface, like a mirror or CD. We offer precision diamond cut restorations and are committed to providing outstanding restorations using the latest diamond cut repairs technology.
The diamond cut finish in Aylesbury or Stoke Mandeville is achieved by using a lathe tool to sensitively cut just 0.6mm from the alloy surface, which is then lacquered to protect against corrosion. If you look closely you will be able to see fine lines created by the cutting blade, just like a CD. We use can cut wheels from 14'' to 22'' diameter and each one takes just 20 minutes to complete. Each wheel is always subject to a thorough examination before any work starts and we always provide expert advice and recommendations. On the rare occasion that we think a wheel cannot be restored, we will advise you.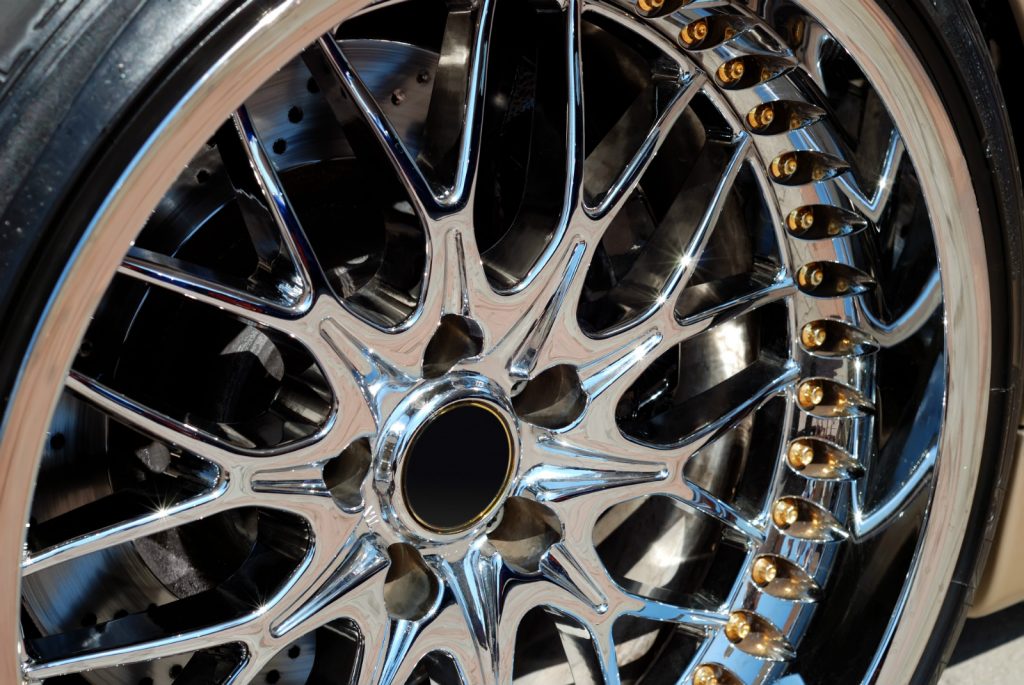 How does our mobile alloy wheel restoration service in Aylesbury work?
The alloy wheel restoration is normally completed in three steps:
We arrive, on time at the pre-agreed location to start the work
The wheels are removed from the car
The tyres are pushed away from the alloy rim carefully, though they normally remain on the wheel
All visible areas of the tyres and secondary facias are taped up
The wheel damage is assessed, and the relevant equipment is set up
Refurbishment and repairs
We repair all damaged using the latest equipment, machinery, and techniques
The wheels are covered in a primer to prevent corrosion
The exact colour of the alloy is identified and then each alloy is re-painted to match the original colour
The alloys are sprayed with a clear lacquer
The wheel is baked until the lacquer is dry
The tyres are inflated and returned to your car
The wheels are fitted and then the wheel nuts are tightened up to the optimal level
A final inspection is completed to ensure the highest quality finish
HP17 alloy wheel restoration: Offering you a wealth of benefits
Have your wheels become scuffed, chipped or scraped in Aylesbury? Are you thinking of selling your vehicle? Have your alloys begun to show signs of corrosion and discoloration and is the paint or lacquer flaking? Why go to the great expense of repairing your lacklustre, chipped, or scuffed alloy wheels when there is a more cost-effective solution. We can repair your wheels quickly and bring them back to life.
We can always complete the job and can fix kerbed wheels, scuffed, and scraped wheels, chip damage and complete alloy wheel spraying and polishing.
Our workshop includes a large workspace, storage area, and separate spray room, containing equipment such as a full-size tyre machine base, adjustable wheel repair workstation, integrated infrared curing, and double-width alloy wheel spray booth.
Trade wheel repair specialists in Aylesbury
We work with many commercial businesses and are proud to offer the utmost care and outstanding results. We focus on delivering customer satisfaction and an unbeatable service with outstanding results every time. The majority of our work comes through word of mouth recommendations and we are always happy to talk through your individual needs.
All jobs are always done on time and on budget. We work for car dealerships, garages, body shops, and others and have built some fantastic relationships.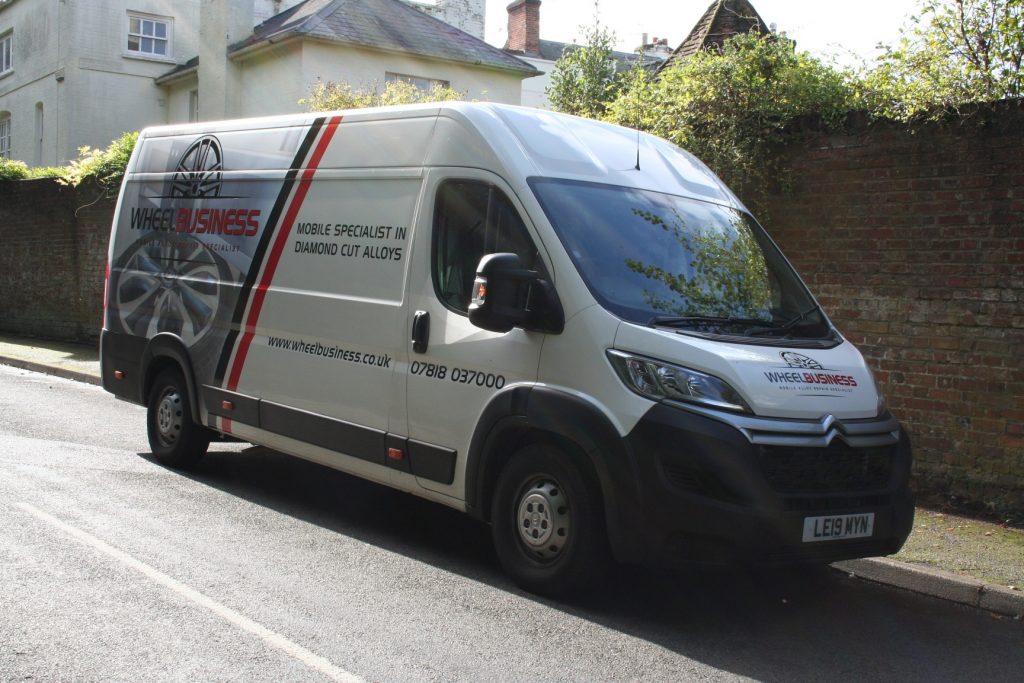 For a wheel repairs quote in Aylesbury, contact our recommended wheel repair team
We can save you both time and money with your alloy repairs in Aylesbury. To speak to our friendly team, please call us now on 01442 731 838 or 07538 173 974 or email contact@wheelbusiness.co.uk
We cover a wide area including:
Bierton, Stone, Hulcott, Weedon, Hardwick, Stoke Mandeville, Puttenham & Weston Turville
​
Just bought a second hand Jaguar where the alloys were very badly kerb damaged. Contacted the Wheel Business who came to my office and they are now like new....thanks a million.
Awesome service. My car now looks perfect. Great value and very convenient. Thanks Dean.
Wheel Business can refurbish and repair alloys from every car manufacturer including: –
Abarth
Alfa Romeo
Audi
BMW
Citreon
Cupra
Dacia
Daihatsu
Fiat
Fiat
Ford
Honda
Hyundai
Infiniti
Isuzu
Kia
Lexus
Mazda
Mercedes
MG
Mini
Mitsubishi
Nissan
Peugeot
Polaris
Proton
Qoros
Radical
Renault
Seat
Skoda
Smart
Ssangsong Subaru
Suzuki
Tesla
Toyota
Vauxhall
Volkswagen
Volvo
VW