Alloy wheel refurbishment in and around Chesham, Buckinghamshire
Are you looking for mobile alloy wheel diamond cut refurb specialists in Chesham, Bovingdon or one of the nearby areas in Buckinghamshire?
Do you have damaged alloy wheels and you are not sure if repair is the best option? Then you have come to the right place. Here at Wheel Business we are mobile alloy wheel refurbishment and alloy wheel reconditioning specialists.
We understand the blemishes, scratches, and scuffs can ruin the appearance of your alloy wheels. Our highly-experienced technicians can return the appearance of your wheels to new. We offer a variety of refurbishment and repair services for your tarnished or damaged alloy wheels and diamond cut alloy wheels and we are confident that we can help you, whatever the issue. We work throughout Hertfordshire and the South East and are mobile, so can travel to your house, office, body shop or showroom for speed and convenience.
Our team has over 10 years' experience refurbishing and repairing alloy wheels. We offer mobile diamond cut alloy wheel repair, which generates a superior and quality finish. We use state-of-the-art refurbishment techniques using the most innovative and up-to-date equipment and tools.
We've been refurbishing alloys in Hertfordshire, Buckinghamshire, and Bedfordshire for the past 10 years.
We pride ourselves on providing very friendly customer friendly customer service to all our clients.
We provide a high quality service refurbishing and repairing standard and diamond cut alloys.
The majority of our work comes through word of mouth, we're trusted to get the job done and done well.
We also offer the following: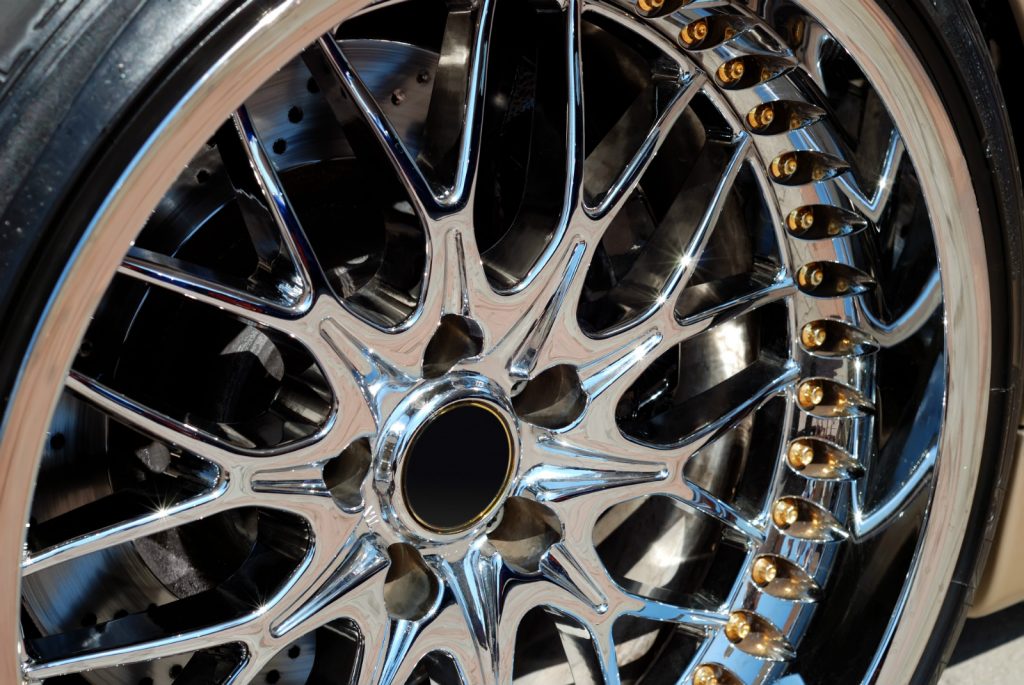 We pride ourselves on the quality of our work, reliability, and cost-effective services. We can return your alloy wheels to their original condition for a fraction of the cost of replacing them and because we come to you, it makes our service more convenient and helpful. We understand that life is busy!
So, whether you are a trade customer looking for a regular wheel repair specialist or a private individual who wants to bring your alloy wheels back to their former glory, our friendly team are ready and waiting to take your call.
We can be reached on 01442 731 838 or 07538 173 974.
How does our mobile alloy wheel restoration and alloy repair near Bovingdon (HP5) work?
Our professional wheel specialists can refurbish your wheels quickly and with minimal fuss. We bring all our equipment to you in our mobile workshop, which has separate spraying and storage areas. The alloy wheel restoration is normally completed in three steps:
We arrive, on time at the pre-agreed location to start the work
The wheels are removed from the car
The tyres are pushed away from the alloy rim carefully, though they normally remain on the wheel
All visible areas of the tyres and secondary facias are taped up
The wheel damage is assessed, and the relevant equipment is set up
Refurbishment and repairs
We repair all damaged using the latest equipment, machinery, and techniques
The wheels are covered in a primer to prevent corrosion
The exact colour of the alloy is identified and then each alloy is re-painted to match the original colour
The alloys are sprayed with a clear lacquer
The wheel is baked until the lacquer is dry
The tyres are inflated and returned to your car
The wheels are fitted and then the wheel nuts are tightened up to the optimal level
A final inspection is completed to ensure the highest quality finish
Our Chesham mobile alloy wheel diamond cut refurb team can help!
We are one of the only alloy wheel diamond cut refurb teams who can offer specialist repairs at your location. We are so confident in the quality of our work that each job comes with a 12-month guarantee, for your complete peace of mind.
We understand how frustrating it can be when your wheel gets damaged. We help both trade and residential customers and boast the very latest equipment in our custom-designed van. See our FAQs section for more information.
We work tirelessly to complete all repair work quickly and efficiently and will always go the extra mile to ensure your complete satisfaction. We are a name you can trust!
For alloy repair quotes and diamond trade alloy wheel refurbishment in Chesham, contact us now
We are a mobile service that can help customers throughout all the nearby areas. For more information, please call us now on 01442 731 838 or 07538 173 974.
Alternatively, we can be reached via email at contact@wheelbusiness.co.uk
We cover a wide area including:
Hawridge, Amersham, Latimer, Bovingdon, Cholesbury & Great Missenden
Just bought a second hand Jaguar where the alloys were very badly kerb damaged. Contacted the Wheel Business who came to my office and they are now like new....thanks a million.
Awesome service. My car now looks perfect. Great value and very convenient. Thanks Dean.
Wheel Business can refurbish and repair alloys from every car manufacturer including: –
Abarth
Alfa Romeo
Audi
BMW
Citreon
Cupra
Dacia
Daihatsu
Fiat
Fiat
Ford
Honda
Hyundai
Infiniti
Isuzu
Kia
Lexus
Mazda
Mercedes
MG
Mini
Mitsubishi
Nissan
Peugeot
Polaris
Proton
Qoros
Radical
Renault
Seat
Skoda
Smart
Ssangsong Subaru
Suzuki
Tesla
Toyota
Vauxhall
Volkswagen
Volvo
VW